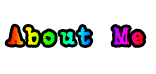 If you wanna get with me there's something that you need to know..I like my beats fast and my bass down low. <3

Cilla, 21, Gogo dancer, Puerto Rican.

I'm young and I make mistakes. I try to do what's right, but sometimes I fuck up. My hearts not always in the right place, I can be rude and spiteful, and I can generally dislike someone for really no reason at all. These are some things I need to work on, and I realize that. I generally like to make people smile, watching movies, dancing the night away at raves, early morning visits to waffle house, and late night texting conversations. Blogging my feelings and things that make me smile. In my opinion music makes everything better, even if it is for a simple three minutes. My best friend and puppy are my world, definitely the most important people (yes. I consider my puppy a person.) in the world. Major things I reblog are Harley Quinn, Super Heros (Certain Super heros I guess I should say), anything really Disney related (especially Jasmine or Ariel), Transformer, and Zombies. Happy Blogging my little Cupcakes<3


Basically what its come too.